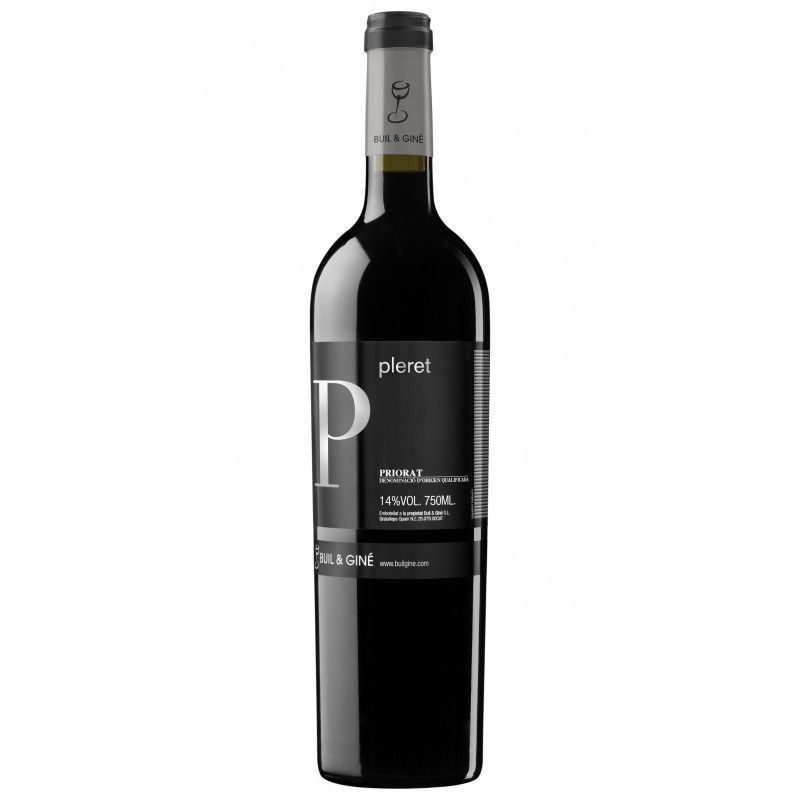  
Pleret 2013
Elaboration: Dry red wine elaborated with the varieties of Grenache, Carignan, Cabernet Sauvignon, Merlot and Syrah from old vineyards. It has been aged in new French oak barrels for 12 months.
Taste: An intense scarlet COLOUR with clear and bright ruby red trimmings. In the NOSE, it carries notes of minerals, with a predominance of ripe forest fruits and slightly roasted overtones. In the MOUTH it is elegant and balanced with a ripe fruit entrance followed by a fresh flavour with an unctuous, long finish with slight wood overtones.
Recommendations: Drink at temperatures between 16 and 18ºC.
Grape varieties: 85% Grenache and Carignan; and 15% Cabernet Sauvignon, Merlot and Syrah.
Type of soil: "Llicorella" (slate from the Carboniferous Period).
General characteristics: Dry red wine. It is complex due to the combination between grape and oak flavours. Very powerful aromas. 
Alcohol content: Between 14% and 15% by vol.
Pairing: A very elegant, well-structured, mineral wine with Grenache-style sweetness. It combines with both meats and fish, but also with salads with forest fruits, jams and soya. In addition, non-citric and rather sweet desserts like nougats, coulants, etc. are well paired with this wine. Concerning the most suitable cooking methods, it makes exquisite pairings with sweet-and-sour contrasts, caramelised onion, soya, compotes, chocolate sauces, etc.
Awards:
•  Asia Wine Trophy 2020:  Silver Medal, vintage 2015
•  Mundus Vini 2020, Gold Medal, vintage 2015..
• International Wine Challenge 2019: Silver Medal with 90 points, 2012 vintage.