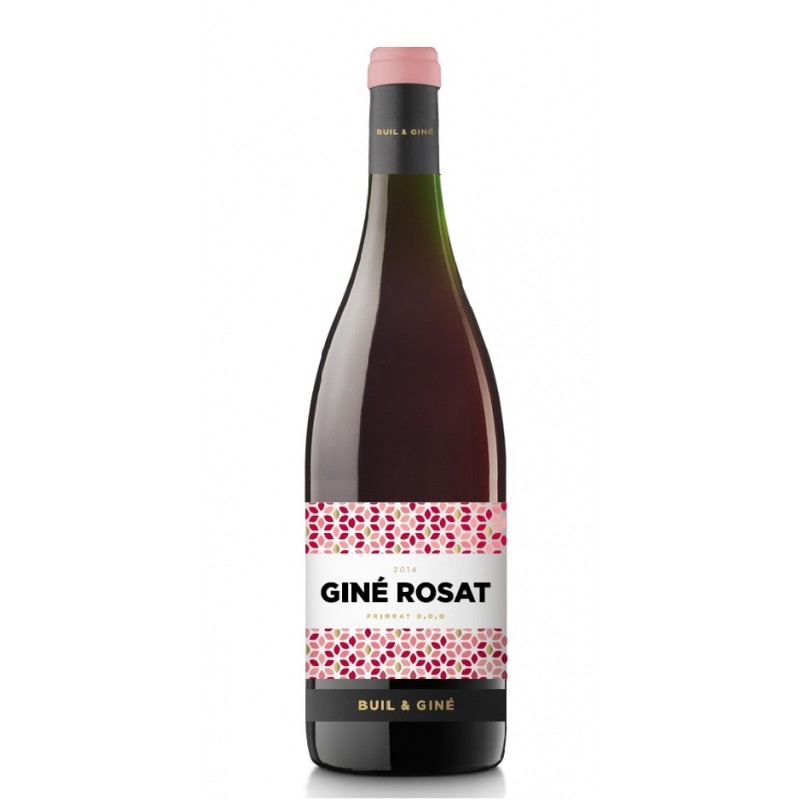  
Giné Rosat 2021
Elaboration: Fermentative cryomaceration at 8 ºC, and alcoholic fermentation at 18 ºC in stainless steel containers. Once fermentation is completed, the wine is allowed to rest before bottling.
Characteristics: Dry rosé wine, very aromatic and complex at the same time. Absolut predominance of red fruits and flowers, silky and mature.
Recommendations: Drink at temperatures between 8 ºC and 12 ºC, up to 5 years after elaboration.
Grape varieties: 85% Grenache and 15% Merlot.
Type of soil: "Llicorella" (slate from the Carboniferous Period).
Origin: Grenache and Merlot from Caraco's estate located in Falset village.
Alcoholic content: Between 13.5% and 14.5% by vol.
Pairing: Fresh wine, with ripe red fruit. The virtues of this wine are enhanced in combination with acid foods in correct balance. Acidity, in the right measure, makes wines fresher and lighter. Highly recommended for accompanying salads (with little vinegar or lemon), spicy dishes and pickled or marinated foods. White meat. White and blue fish. Seafood and green vegetables.
Most appropriate cooking methods: stewing, steaming or even raw food. Vinaigrettes and romesco sauce. Acid lactic desserts and cheeses with acid fermentations. Also perfect for enjoying it alone! 
Awards:
•   Vinous Media, August 2019: 90 Points, 2018 vintage.
•   Wine Spectator Magazine November 2018: 90 Points, 2016 vintage. 
•   Vinous Media, June 2018: 91 Points, 2016 vintage.
You might also like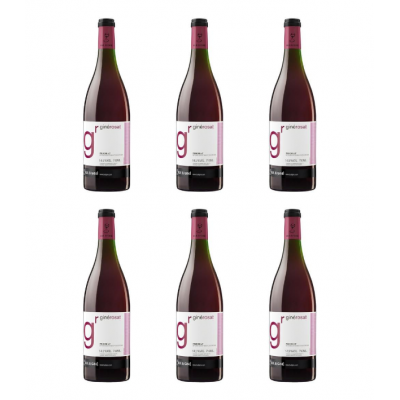 Regular price
€61.98
-20.14%
Price
€49.50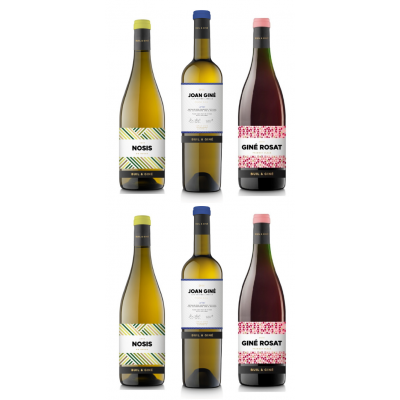 Regular price
€63.34
-25%
Price
€47.50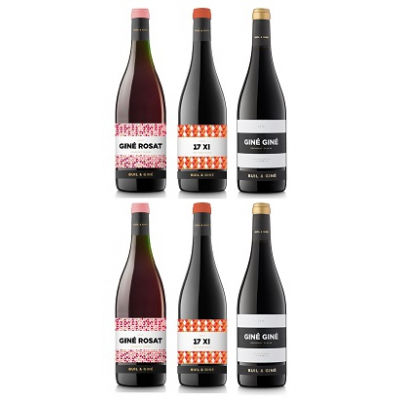 Regular price
€65.88
-26%
Price
€48.75