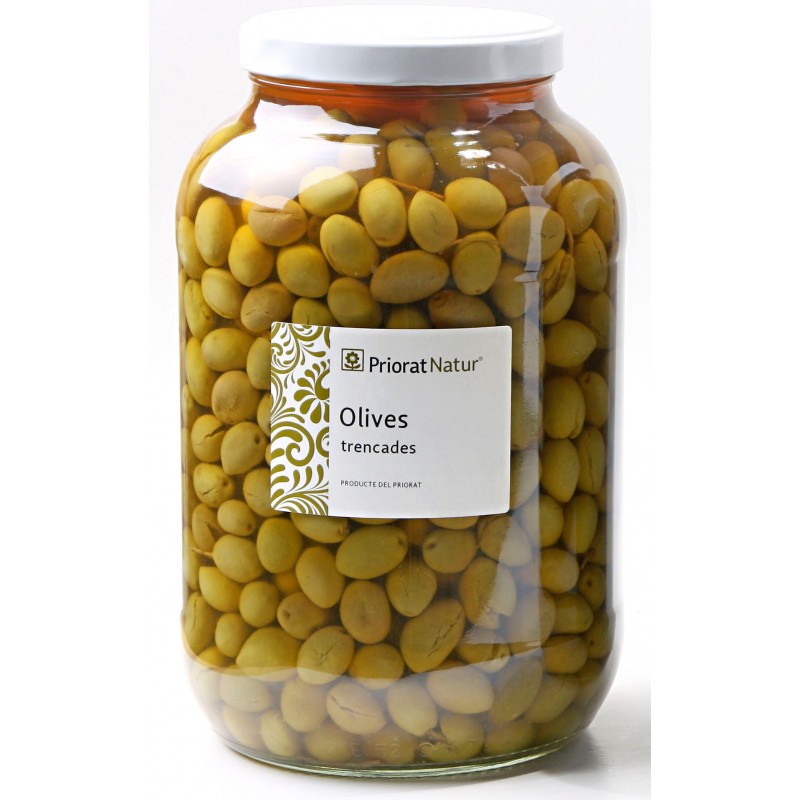  
Broken olives 2.5kg.
IDEAL TO.... great for salads or just to enjoy them alone.  
Broken olive, comes to us from Aragon region.Our olives are hand harvested and made following traditional method, water, salt and Mediterranean aromatic herbs. 100% Natural.They are cured 3-4 months, are firm with a bitter finish flavor.
Ingredients: Caspe or Morón olives (depending on the time of year), salt, water and aromatic herbs.
100% natural product
No preservatives or artificial flavors
Presentation: Glass jars of 220 grams (dry)
Food service size : glass jars of 2.500 grams (dry)

Shelf life: 24months.  
Storage instructions: Please store in an ambient temperature environment for best shelf life results. Once opened put on the fridge.
You might also like