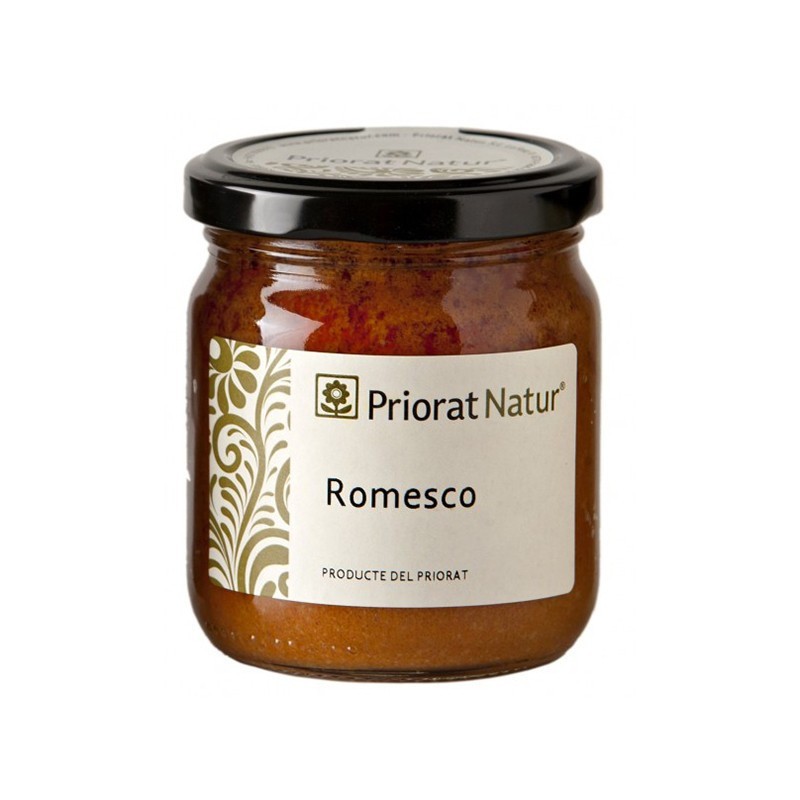  
Romesco
IDEAL TO....salads, catalan onions called "calçots". 
Romesco is a traditional Catalan sauce to combine mainly with seafood but also with meat. It is also great to eat with raw or cooked vegetables and salads. You can also make delicious canapés and sandwiches or just dip in it. You will be amazed at the results!
Our  romesco is made with high quality products from the Priorat region; toasted almond, toasted hazelnuts, tomatoes, "nyora", salt,  garlic, vinager, aromatic herbs, bread, olive oil and a lot of love . The perfect combination  of all these  ingredients give us a  delicious romesco with a granulate texture and an intense taste. 
Ingredients: toasted almonds, toasted hazelnuts, tomatoes, "nyora"(peper), salt,  garlic, vinegar, aromatic herbs, bread and olive oil.

100% natural product.
No preservatives or chemical additives.
Presentation: Glass jars of 185 grams
Shelf Life: 18 months
Storage Instructions: Please store in an ambient temperature environment for best shelf life results. Once it is opened put on the fridge.