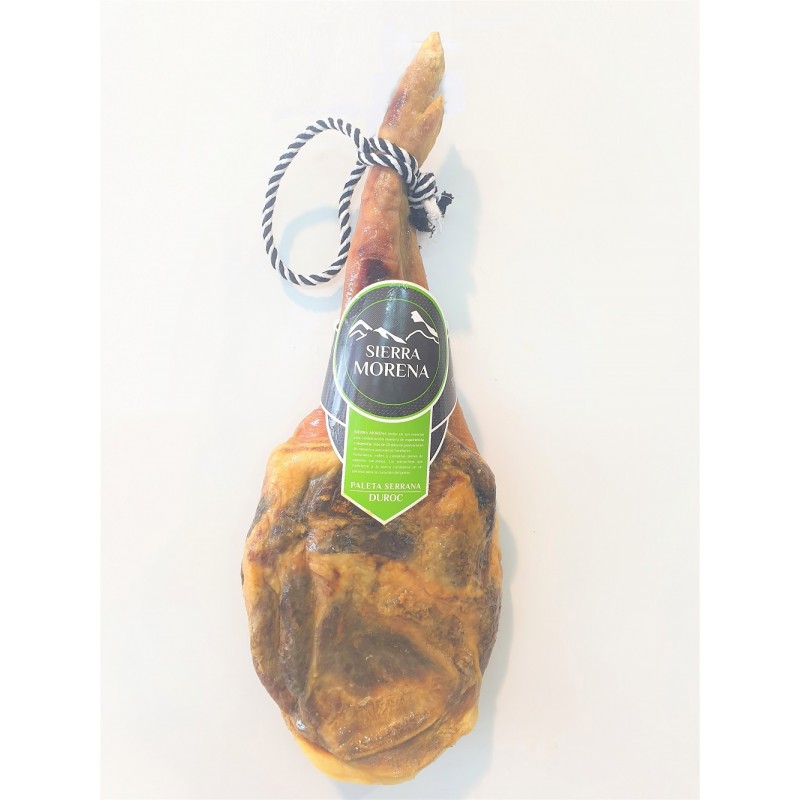  
Great shoulder
Paleta Serrana from the DUROC pig breed, an Iberian crossbreed breed that offers hams of spectacular quality and flavor. Raised in the wild and fed mainly on cereal feed, this is a ham that has nothing to envy to the Iberian cigar. Its healing is carried out in a process similar to that of the Iberians, with the exception of the duration, which in this case is between 8 months.
Our aging process, as well as healing, strictly traditional, makes this product something so succulent and a real Spanish delicacy.
*Gluten free
*Lactose free
Recommendations:
• Store at 5ºC and 22ºC.
• If it is not to be consumed immediately, it is recommended to keep it hanging in a cool and dry place.
• It is recommended to consume it at room temperature.
• Once the piece is open, it is recommended to cover it with its own fat to prevent the meat from coming into contact with the air and to favor the preservation of the open piece.
• To appreciate all its flavor, it is recommended to consume it in thin slices.