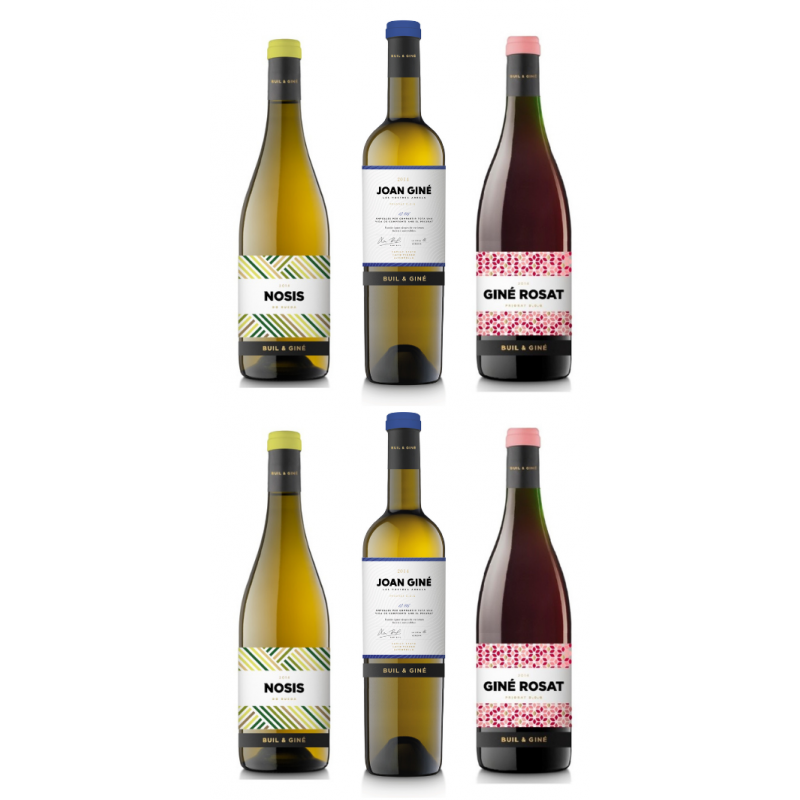  
6 BOTTLES WHITE AND ROSE WINES
Giné Rosat (DOQ Priorat): Dry rosé wine, very aromatic and complex at the same time. Absolut predominance of red fruits and flowers, silky and mature. 

Joan Giné Blanc (DOQ Priorat): Dry white wine with fruity and floral flavours in combination with a wide palate and big structure. Its complexity shows its prominent character. 

Nosis (DO Rueda): A dry, fresh and very fruity white wine. Complex, with notes of tropical fruits: pineapple, mango, passion-fruit. In the mouth, it is very well-balanced while having very intense aromas.
You might also like