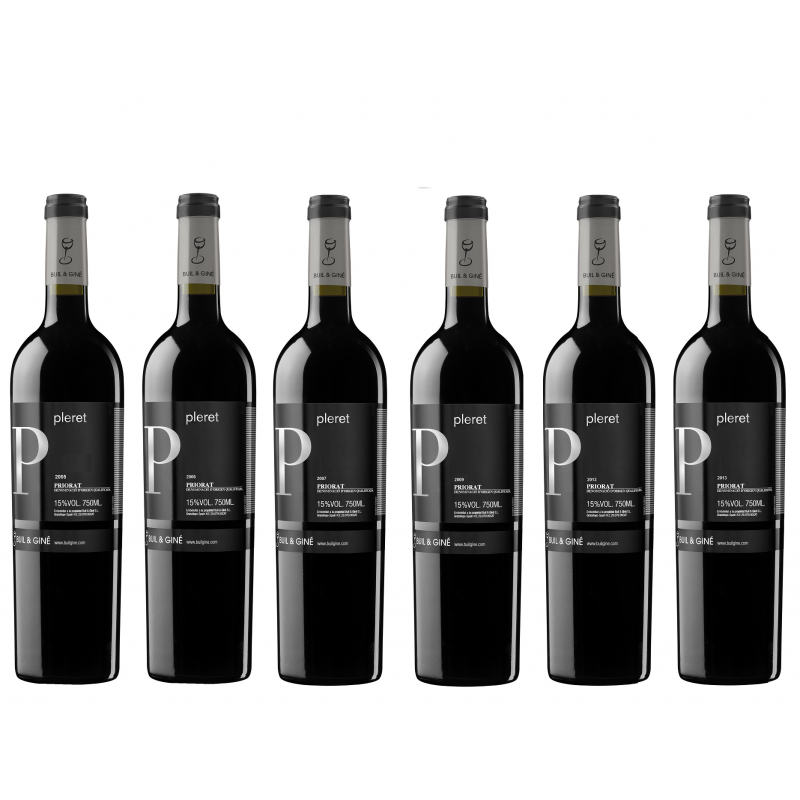  
VERTICAL TASTE 6 VINTAGES OF PLERET
Limited edition and exclusive just for our winery friends.
We take care of five small organic vineyards, which were planted with Grenache and Carignan grapes between 1905 and 1911. Our vineyards are in estates located in Bellmunt del Priorat, Gratallops and Vilella Baixa. These estates are grounded on slopes so steep where it is difficult to stand and where only manual labor is possible. Despite the drawbacks, it is a pleasure to work on these lands step by step, with patience and love.
A pleret in Catalan means to enjoy something pleasant slowly, which is the reason why we decided to give this name to the wine born from our estates.

Pleret is the wine that brings together the character, kindness and generosity of our five vineyards to delight our five senses. Little by little, it offers us an intellectual pleasure and a spiritual connection with its terrior.
A legacy with over 2000 years of history

Six generations of winemaking in six bottles.
Prices Pleret today:

Pleret 2005: 65,00€
Pleret 2006: 95,00€
Pleret 2007: 80,00 €
Pleret 2009: 77,00 €
Pleret 2012: 48,10€
Pleret 2013: 48,10€

TOTAL: 413,20€